SHOW NEWS
Show Gardens Revealed
06/02/19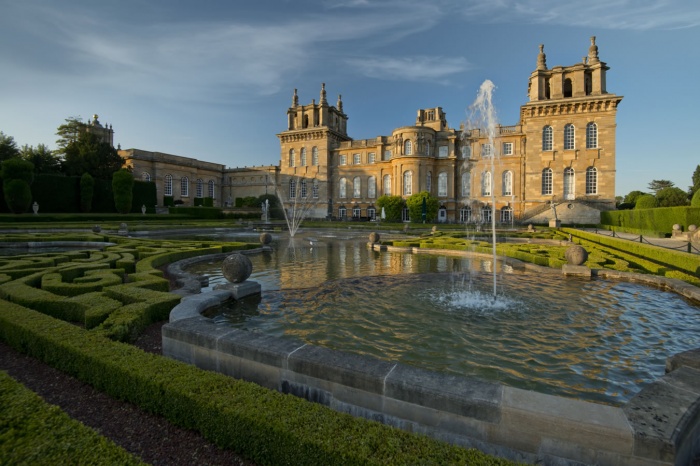 We're delighted to welcome the return of our inspirational Show Gardens to this year's Blenheim Palace Flower Show.
Jamie Langlands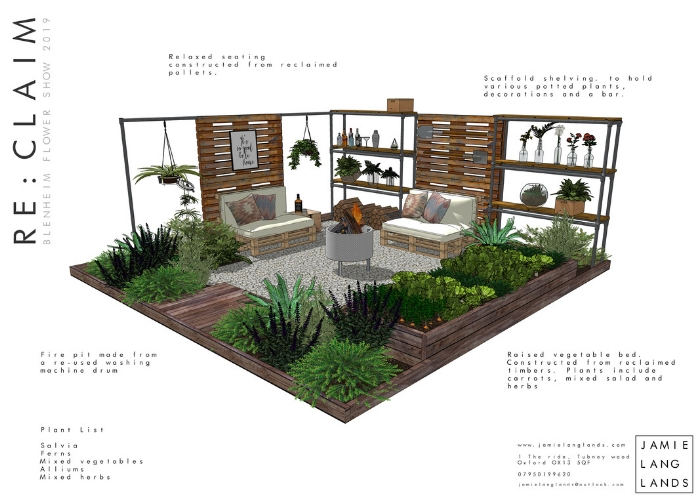 Title: RE: Claim
Re:claim is designed for young, stylish, creative clients.

Blurring the lines between interior and exterior design, the garden includes a relaxed seating area, a bar (fully stocked!), scaffold shelving and a fire pit made from an old washing machine drum.

The garden includes a raised bed constructed from reclaimed timbers, filled with ornamental/edible plants combining horticultural drama, function and form. The perfect area to introduce children to the exciting world of 'grow your own' or experiment with new and exotic fruit and veg!

The remaining planting is low maintenance, wild and perennial giving interest from April through to late November.
For more information about Jamie Langlands visit www.jamielanglands.com
Gaiaveda Gardens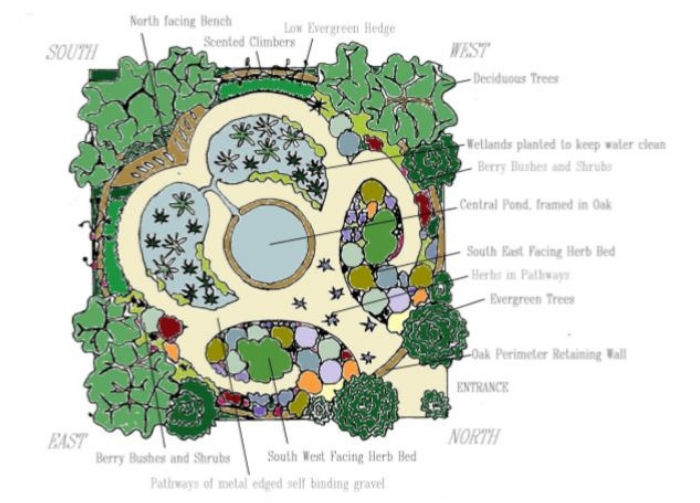 Title: A Garden Sanctuary
"She enters the garden through the evergreen gate, crosses the threshold of ancient timber, healing herbs divided by the path lead to the pool of reflection and onto the regenerative waters and the resting place. Seated she looks back under the shade of deciduous trees across to the shrubbery with a cornucopia of berries and showy flowers, whilst sweet scent, and the sound of nature fills the air."
A garden sanctuary, to regenerate the health of women, wildlife and the soil itself. Using the movement of the sun, throughout the day and year, a healing space is created.
For more information about designer Matthew Morton and Gaiaveda Gardens visit www.gaiavedagardens.co.uk
Hadean-Creation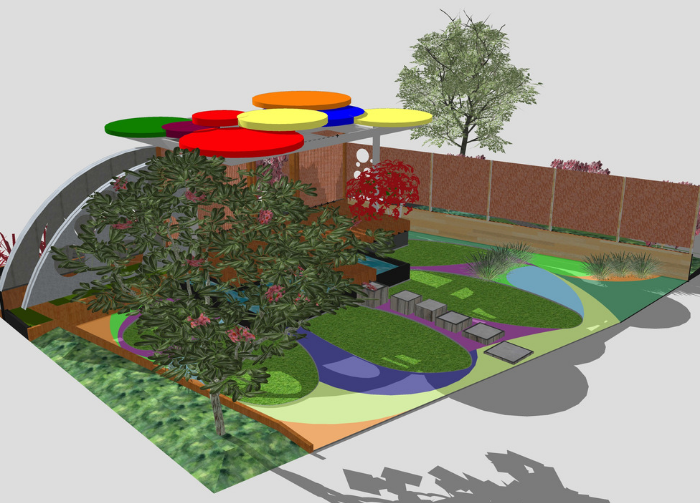 Title: The Tranquility of Bauhaus
A garden centred around a tranquil pavilion set above a mirror pond approached by a formal slate path, reflecting the design principles of Germany's revolutionary Bauhaus School of Architecture. The creative use of planting softens the interlocking planes of the structure enabling framed views and a play of light and shadows over the day.
Planting will be within distinct zones including exotic grasses and shade loving varieties. Artwork is a key component of the garden and reflects the modernist trends established in the post-world war era. For more information about Hadean-Creation visit www.hadean-creation.co.uk
BACK TO NEWS