Insect Trail

NEW FOR 2023: Have you heard the buzzzzz? Come and see large scale insects made from natural materials and flowers in the Blenheim Palace Flower Show's brand new Insect Trail – will you find them all?
Join us on a very special and creative Insect Trail around the Blenheim Palace Flower Show, where florists, flower arrangers, students and artists have designed and created a selection of insect inspired masterpieces – and the best part is, you'll get to vote for your favourite!
Voting on
Facebook
will open on Friday 23rd June and close at 3pm on Sunday 25th June 2023. The design with the most 'likes' on our Insect Trail post will receive a People's Choice Award at the Blenheim Palace Flower Show 2023.
Can't wait until the show? Here's a sneak peek at this year's designs…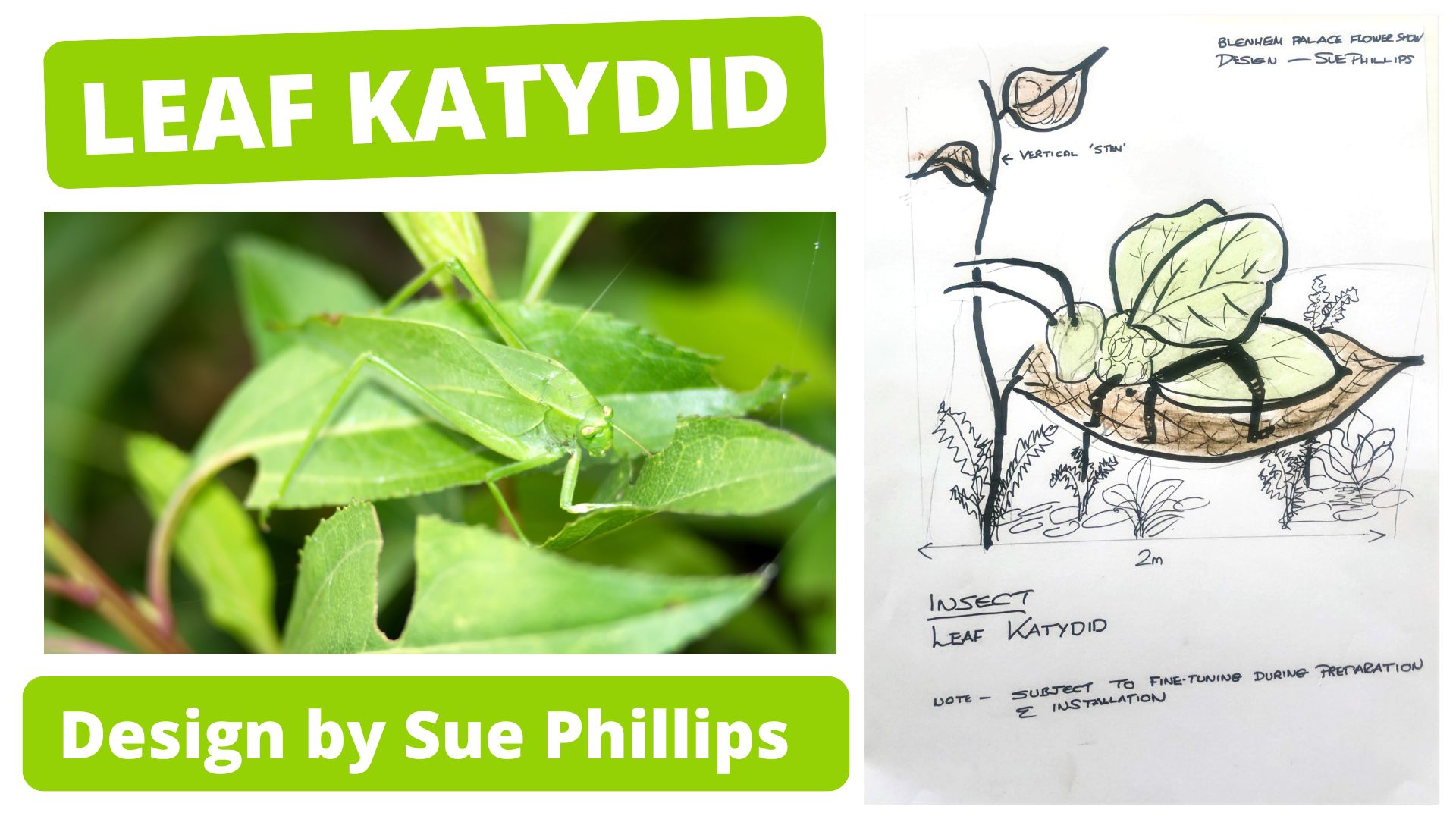 It's all in the name: camouflaged as a walking green leaf and named after the sound they make, "Ka-ty-did", the insects, mostly found in tropical regions, have long antennae, large back legs for jumping and wings to fly away from danger.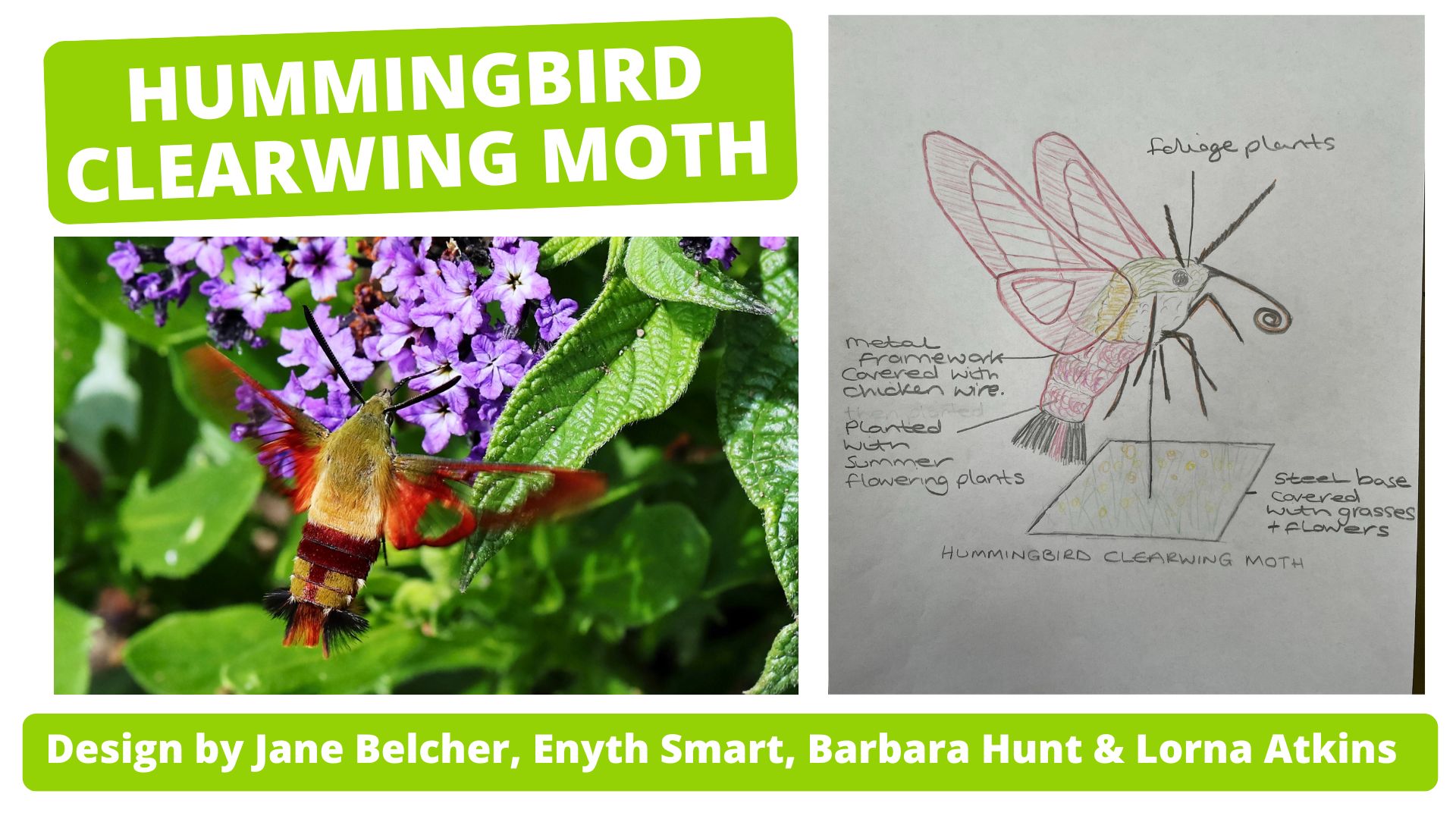 This moth is a summer visitor to the UK.  It can be seen in meadows and gardens during the day, hovering over flowers, pollinating and feeding with its long proboscis.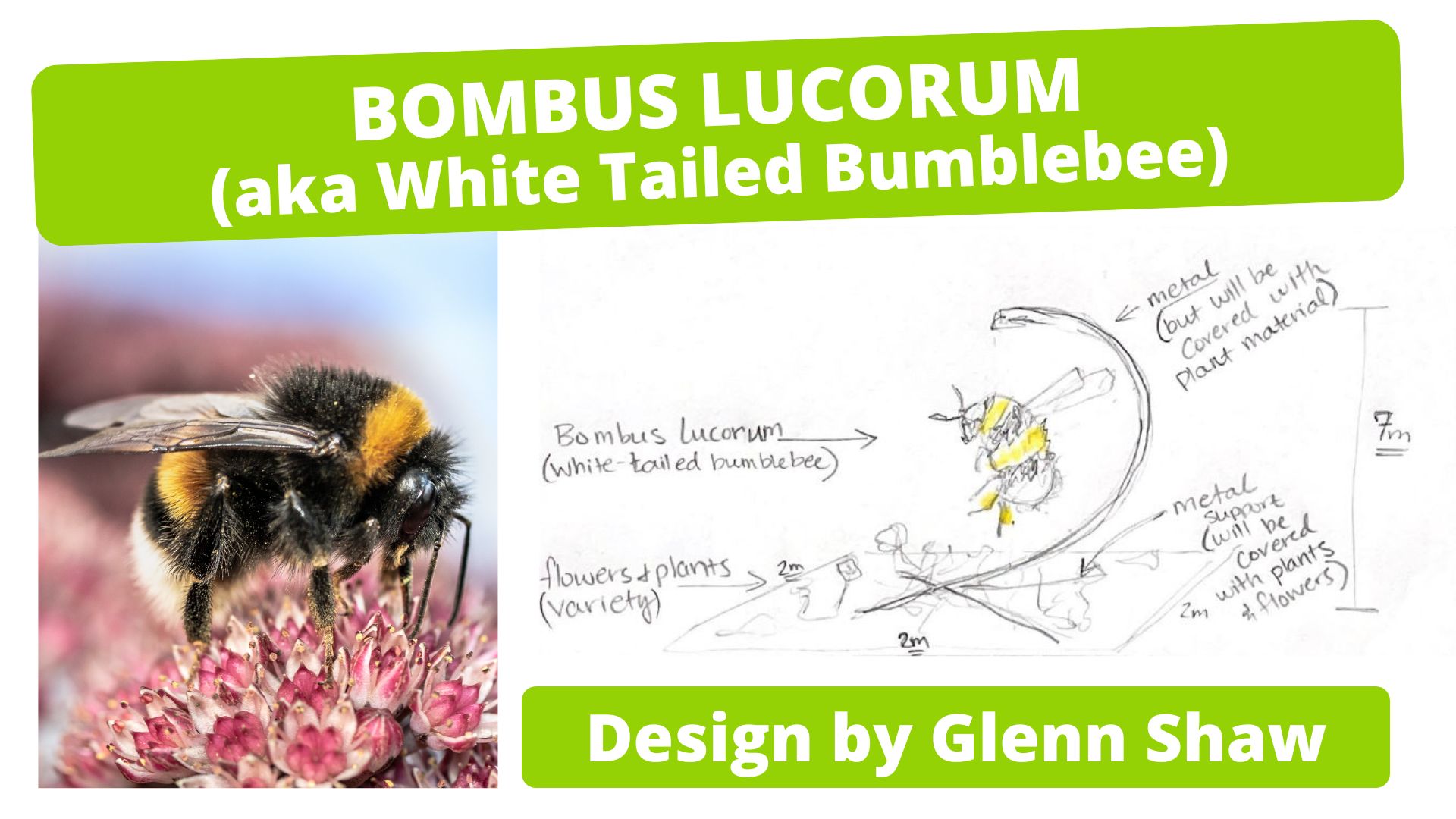 The white-tailed bumblebee, is a species of bumblebee, widespread and common throughout Europe. This name has been widely used for a range of nearly identical-looking or cryptic species of bumblebees.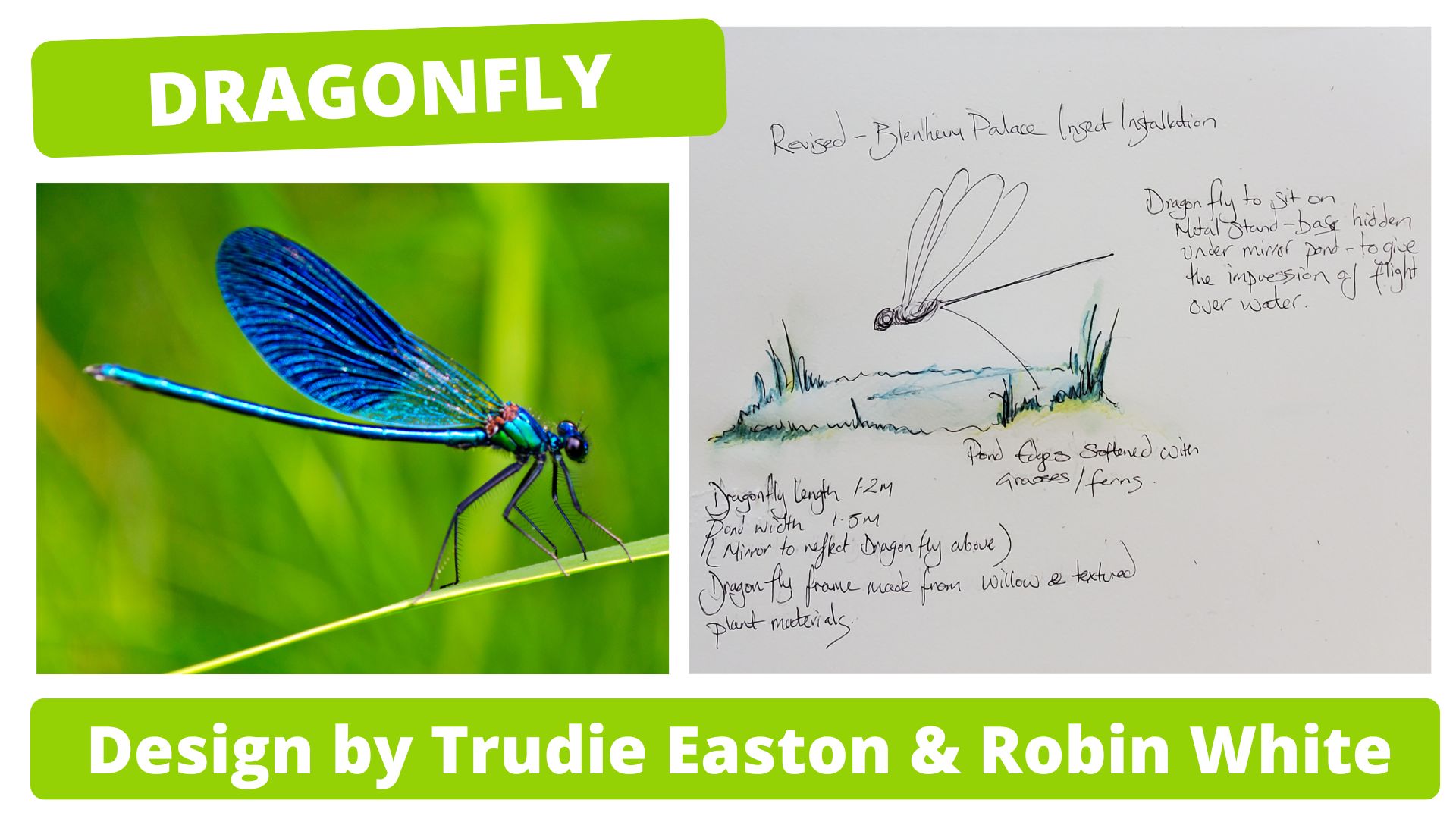 A dragonfly is a flying insect belonging to the infraorder Anisoptera below the order Odonata. About 3,000 extant species of true dragonflies are known.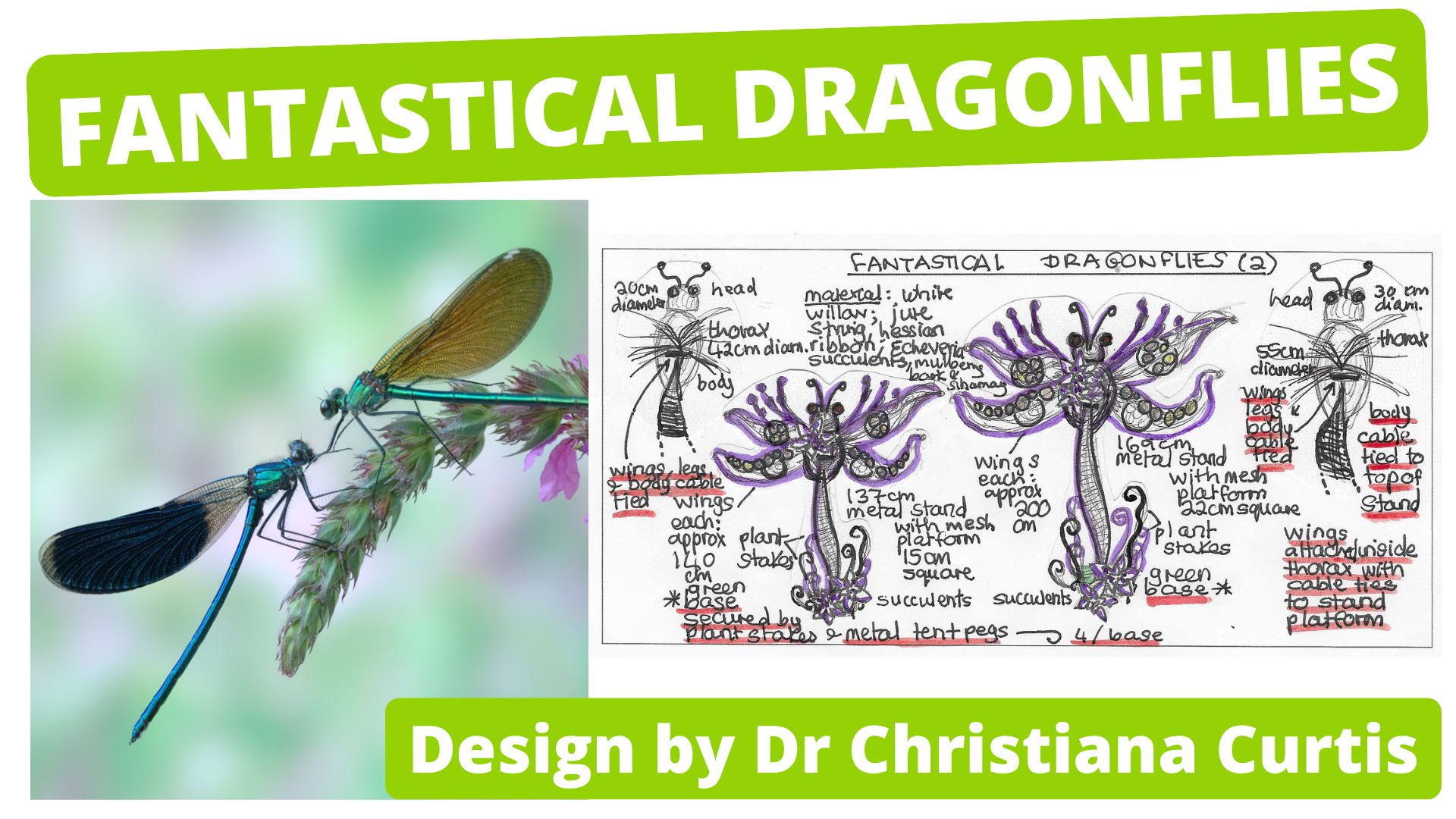 Dragonflies signify hope, change and love. In some cultures, they also denote food luck and prosperity. They carry a message on their beautiful wings – pursue your dreams…….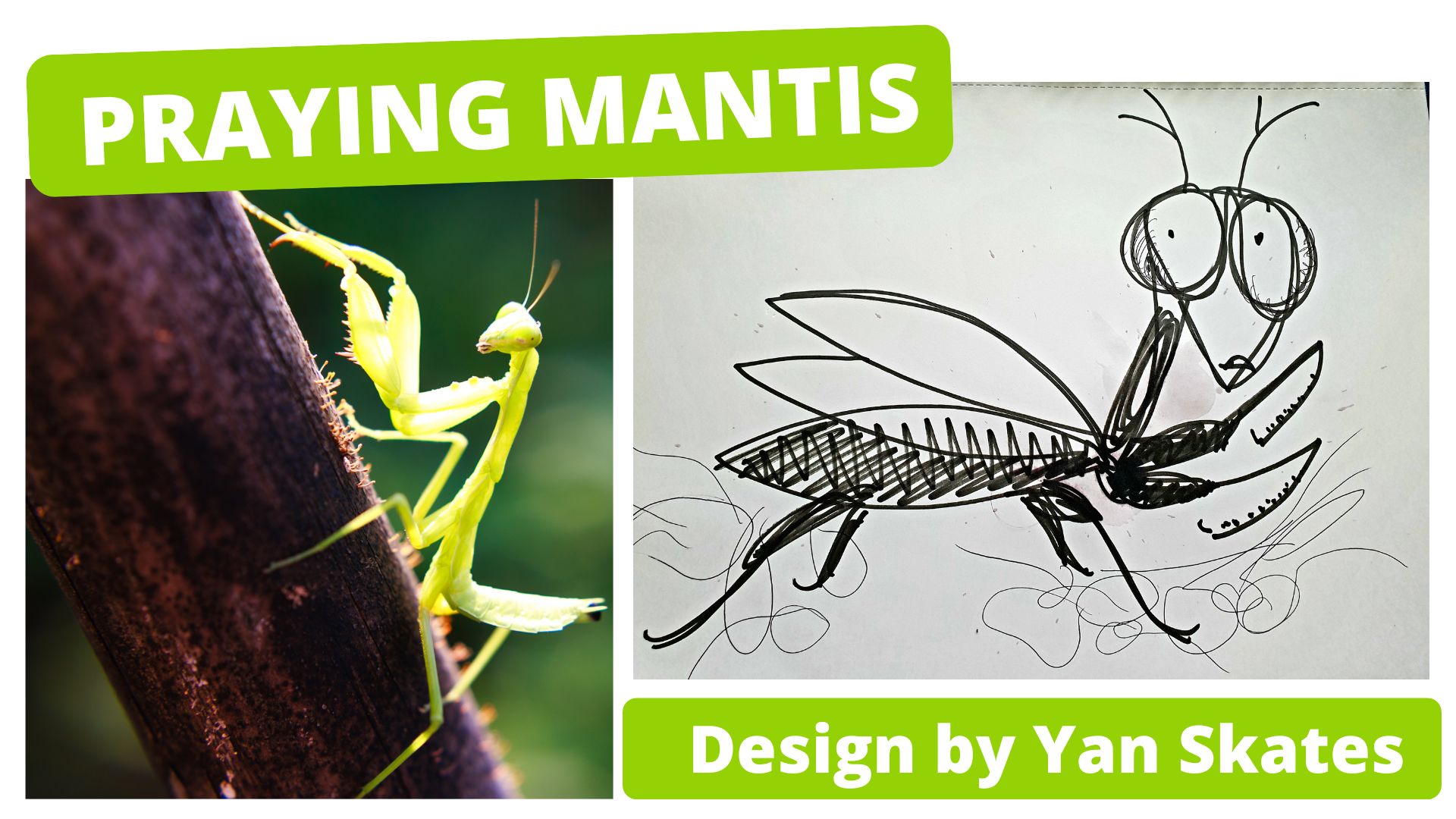 Mantises are an order of insects that contains over 2,400 species in about 460 genera in 33 families. The largest family is the Mantidae. Mantises are distributed worldwide in temperate and tropical habitats. They have triangular heads with bulging eyes supported on flexible necks.