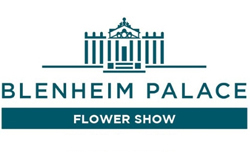 FRIDAY 26th - SUNDAY 28th JUNE 2020
BLENHEIM PALACE, OXFORDSHIRE, OX20 1PP
BUY TICKETS
Gardening Talks
A full schedule of all our talks and entertainment for our 2020 show will be announced shortly.
LATEST NEWS
14/01/20
Tickets to the Blenheim Palace Flower Show 2020 are on sale now!The Blenheim Palace Flower...
read more>
18/09/19
APPLICATIONS FOR OUR 2020 SHOW GARDENS ARE OPEN NOW!!For 2020, the Show Gardens will follow...
read more>
SEE ALL NEWS
SIGN UP FOR OUR NEWSLETTER
and receive all our latest news and offers for the show.

Aztec Shows LLP | Company no. OC305505
Registered Office. Stephen Farra Associates Ltd. 98 Hornchurch Rd, Hornchurch, Essex, RM11 1JS
Registered in England and Wales | Web design suffolk