BLENHEIM PALACE FLOWER SHOW
FRIDAY 24th - SUNDAY 26th JUNE 2022
BLENHEIM PALACE, WOODSTOCK, OXFORDSHIRE, OX20 1PP
The Blenheim Palace Flower Show is back for 2022 and is set to be bigger and better than ever before!
Returning to the stunning grounds of Blenheim Palace, the show will take place from Friday 24th to Sunday 26th June 2022 – it's the perfect place to discover your favourite plants, flowers and an array of gardening goodies from unique garden gazebos, greenhouses and arbours to beautiful flowers, gardening sundries and hundreds of other products.
We look forward to welcoming you back for a wonderful three-day gardening show to celebrate the best of our homes and gardens. We hope that you can join us.
EXHIBITING AT THE BLENHEIM PALACE FLOWER SHOW
The UK's favourite exhibitors, businesses and sponsors attend The Blenheim Palace Flower Show. Take part in exhibiting and your brand will be associated with one of the finest Flower Shows in The UK. Thousands of visitors attend the show every year and come specifically to try and buy new products. For more information please visit the Exhibitor Info page. 
FIND OUT MORE
Exhibit at the Blenheim Palace Flower Show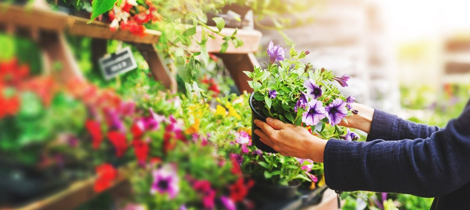 Let's Get Started
Request more info on exhibiting:
Your Privacy is important to us