Best Bits 2023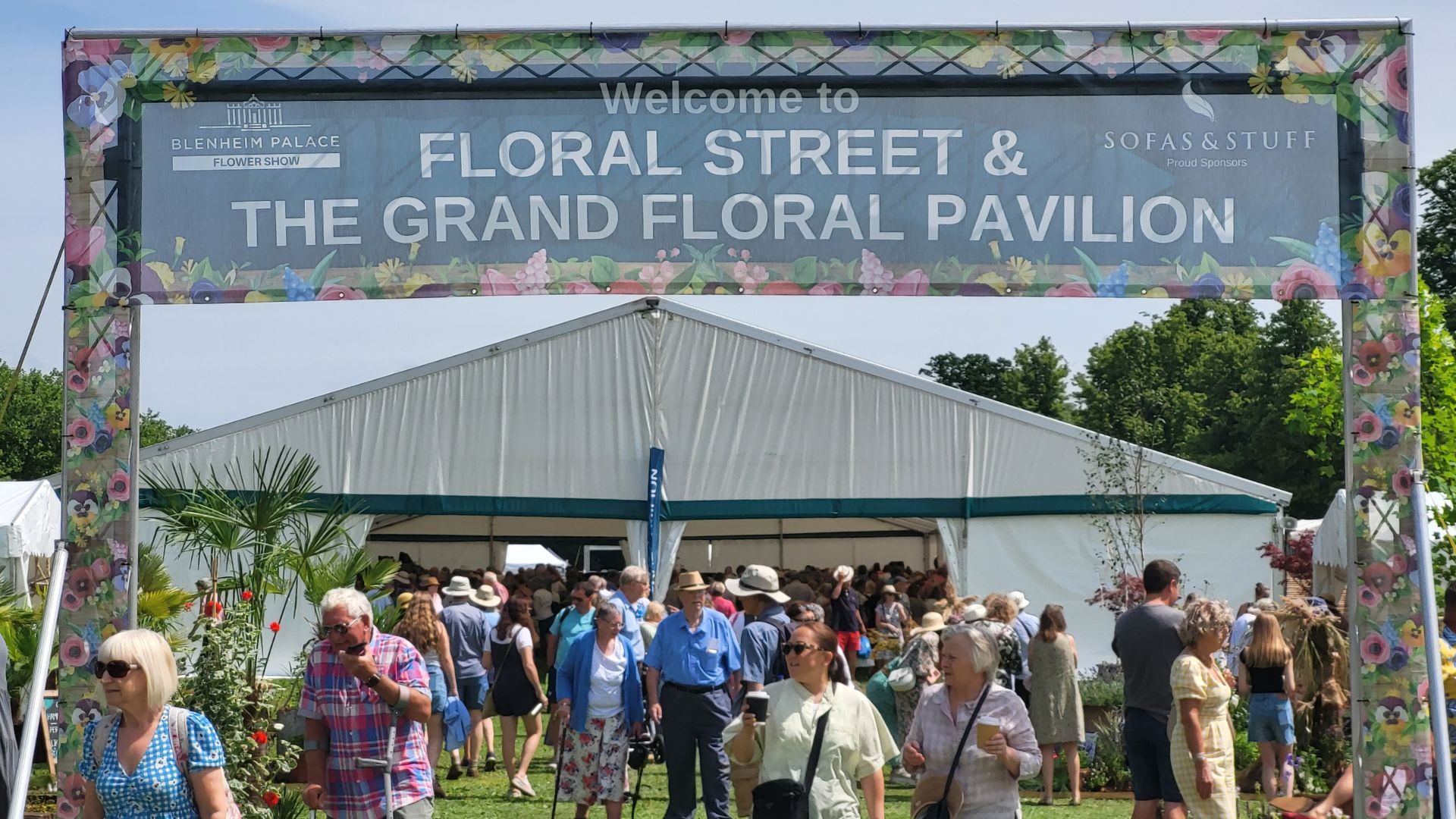 Wow! We had such an amazing show in 2023 and would like to say a big thank you to everyone who joined us – exhibitors, sponsors, florists, caterers, designers, the incredible staff at Blenheim Palace and of course all of our wonderful visitors for coming out to see us.
We've put together a collection of our favourite moments from our 2023 show below…
For a full list of our 2023 exhibitors, please click here.
Don't forget, the Blenheim Palace Flower Show will be returning on Friday 21st, Saturday 22nd and Sunday 23rd June 2024.
We look forward to welcoming you back to the show for our 11th year in the stunning grounds of Blenheim Palace.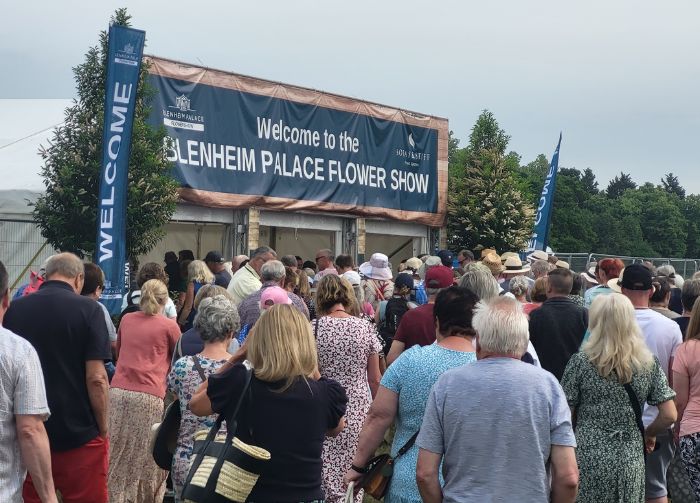 Welcome to the show!
It was wonderful to see so many of you join us for our Grand Opening on Friday 23rd June 2023.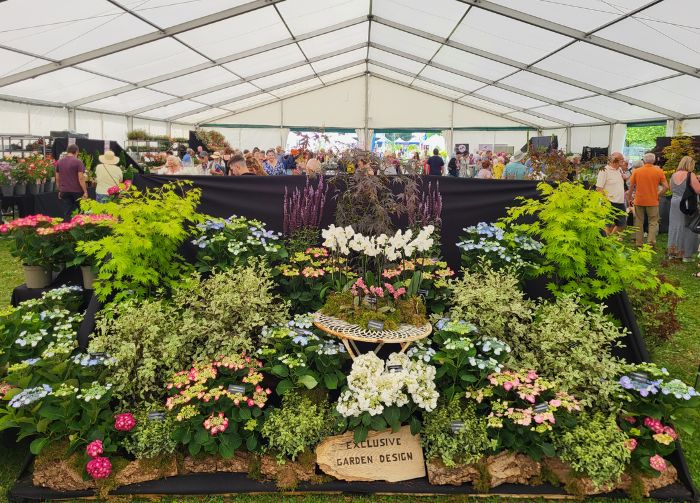 Grand Floral Pavilion
Our 12,000 square foot Grand Floral Pavilion was packed with amazing plantsmen and displays this year and the standard has definitely been set for our 2024 show.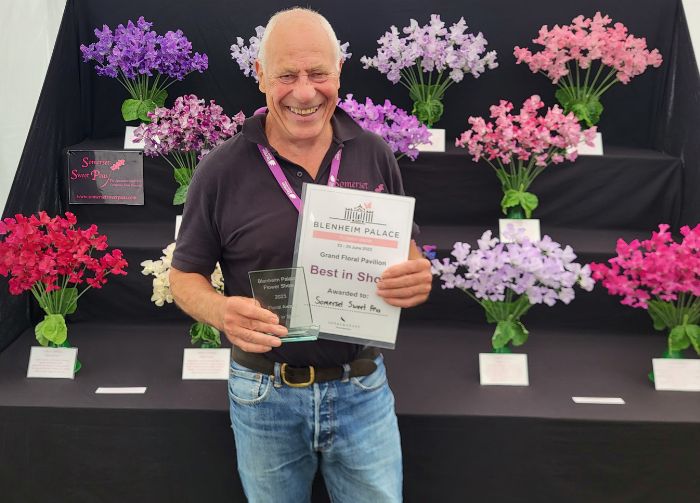 Best in Show
Congratulations to Peter King from Somerset Sweet Peas who was awarded this year's Best in Show 👏 Peter was showcasing his Sweet Pea display in the Grand Floral Pavilion and also took part in some of the Garden Talks on Friday.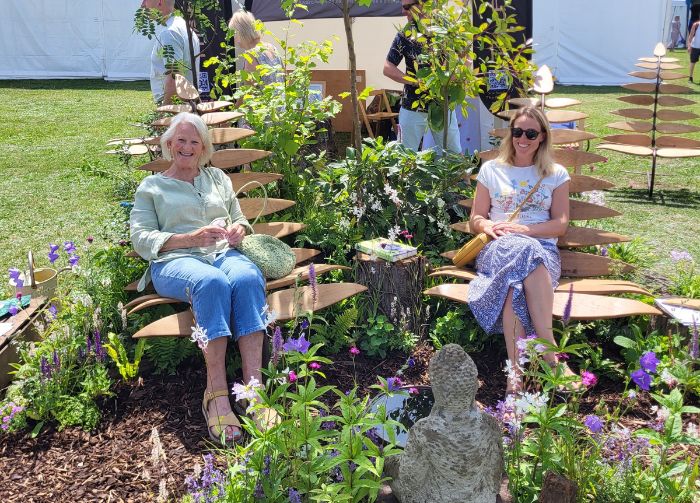 Floral Street
We were absolutely blown away by the talent in this year's Floral Street and loved seeing you all enjoying the displays.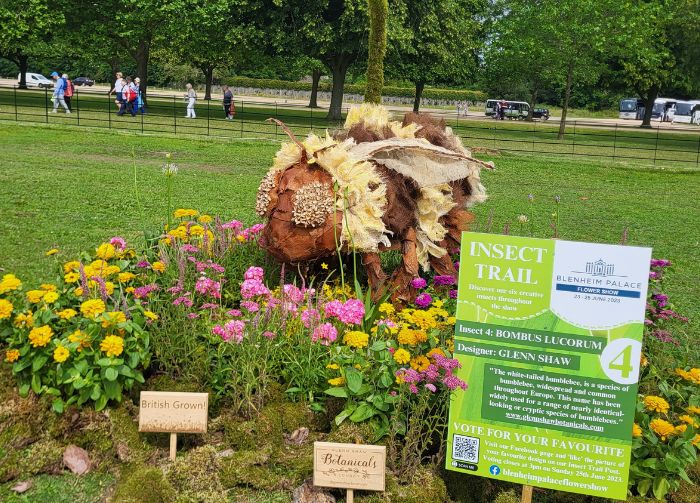 Insect Trail
New for 2023 was this year's popular Insect Trail. Six large structures were dotted around the show, made from plants and natural materials, all inspired by insects. Click here to see all of the 2023 designs.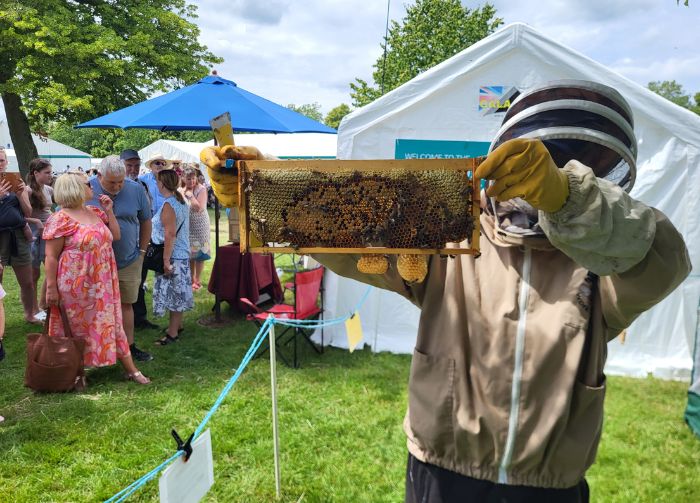 Beekeeper Demonstrations
There was a real buzzzz about this year's Blenheim Palace Flower Show 🐝. That's because the Oxfordshire Beekeepers Association gave live demonstrations and answered visitors questions throughout the three day event.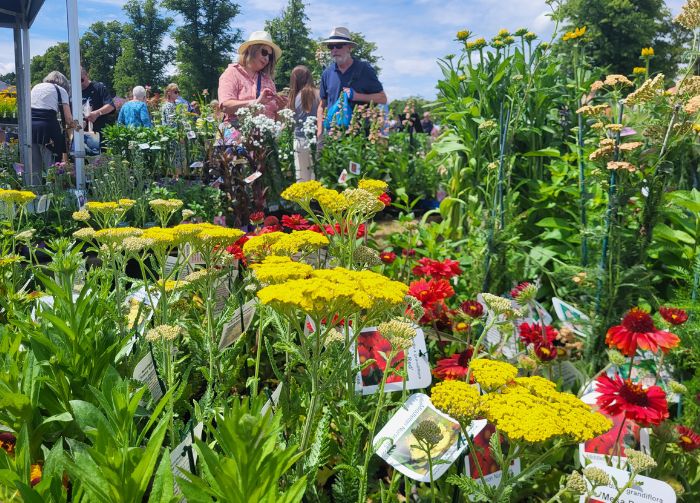 Outdoor Plant Village
It wouldn't be a flower show without the key ingredient - flowers! And we had an amazing range of plants, bulbs and garden accessories on sale at our 2023 show.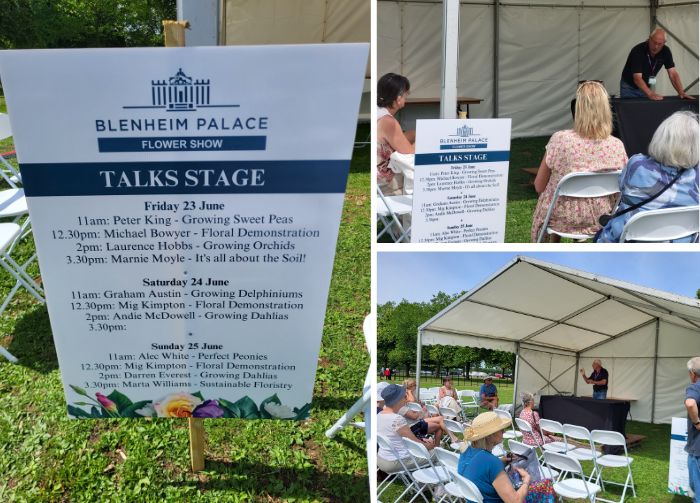 Gardening Talks
With lots of gardening talks running across the three day show, there were plenty of opportunities to pick up some top tips and advice at our Talks Stage. Which talk did you listen to?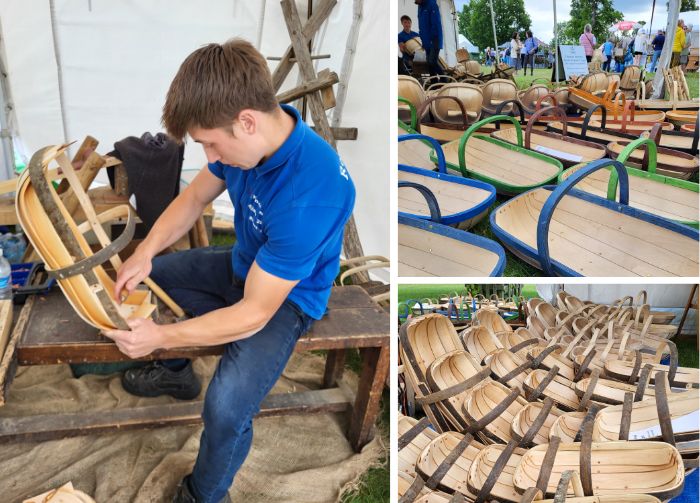 Trug Making Demonstrations
Did you see the team from the Thomas Smith Trug Shop? They were demonstrating how to make Trugs througout the three day show - and you could purchase the handmade Trugs right here at the show too!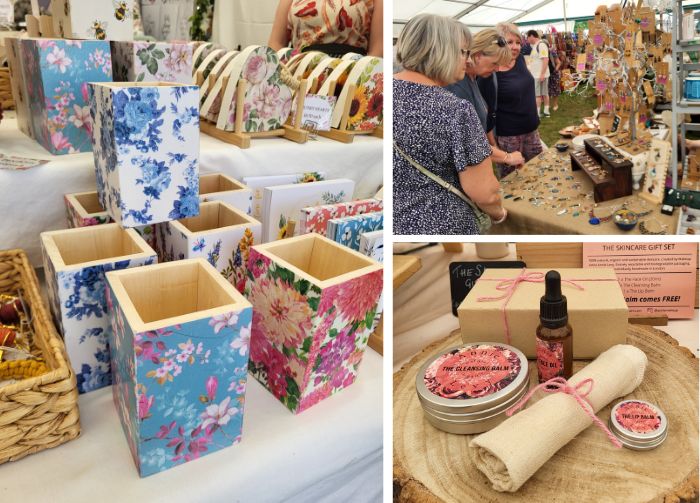 Indoor Shopping Pavilion
There was such a variety of products at the Indoor Shopping Pavilion and it was great to see how popular it was with our visitors.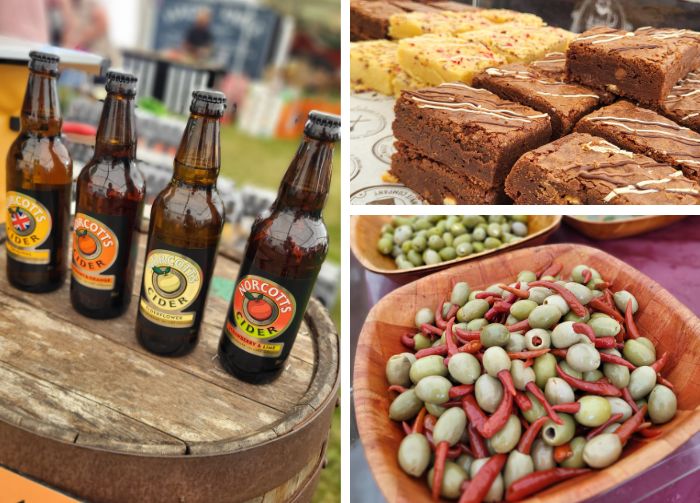 Fine Food & Drink Pavilion
Did you take a look inside our Fine Food & Drink Pavilion? It was impossible not to be tempted to buy some of the tasty products our exhibitors were selling inside.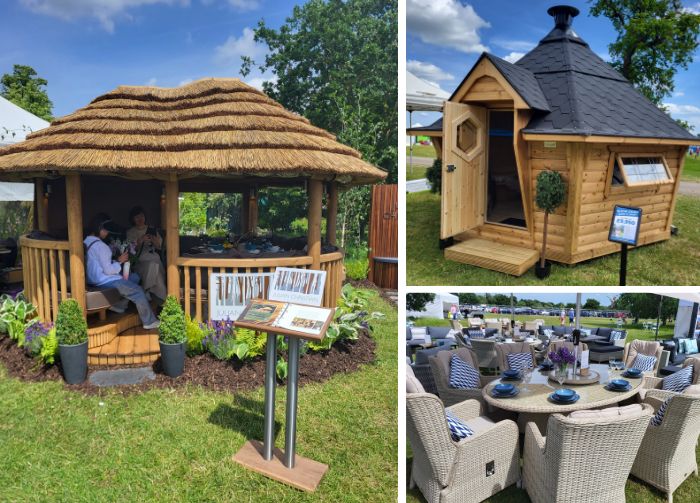 Garden Buildings & Furniture
How stunning were the Garden Buildings and furniture at the 2023 show? We had our eyes on quite a few pieces across the weekend.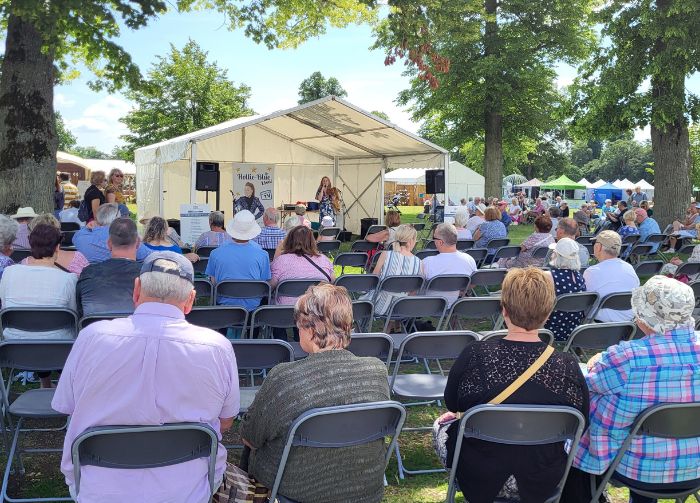 Live Music
Over on the Entertainment Stage you could take a seat and enjoy live music ranging from classic covers to upbeat folk and acoustic sets.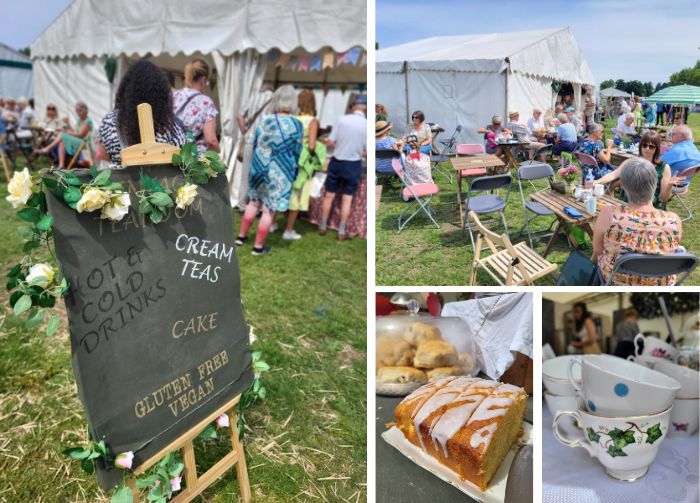 Food & Refreshments
There was plenty of food and refreshments on offer at this year's event including bars serving hot, cold and alocholic beverages PLUS new for this year we were pleased to offer Cream Teas at the show.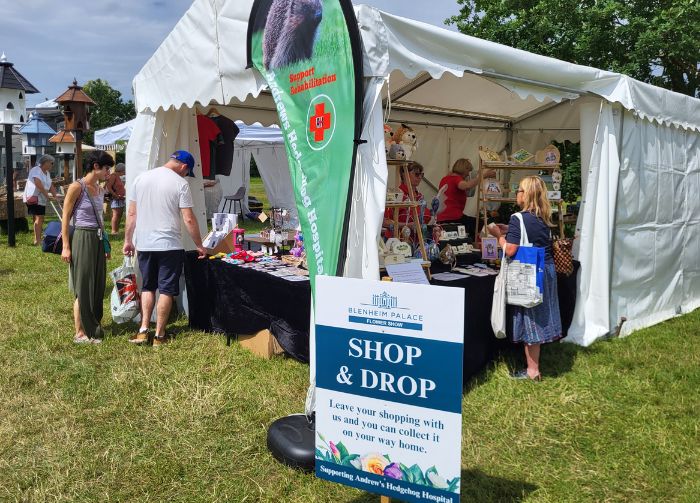 Shop & Drop
We'd like to say a big thank you to Andrew's Hedgehog Hospital who ran our Shop & Drop this year. Visitors were welcome to leave their shopping with the team, who looked after it until it was collected on the way out.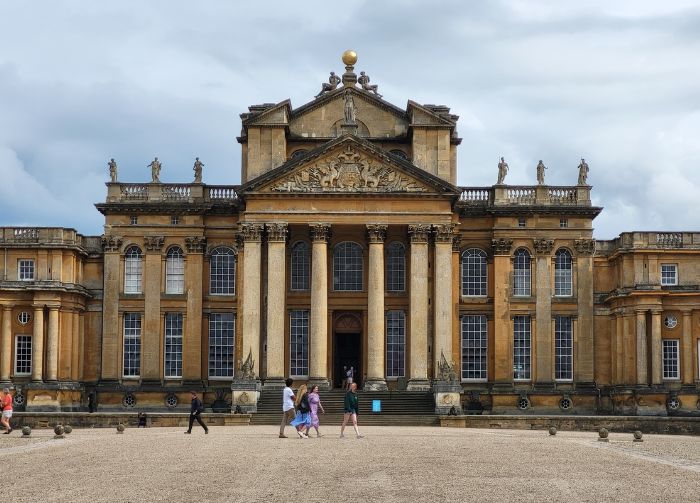 Blenheim Palace
One of our biggest highlights was having Blenheim Palace as the backdrop to the show. Did you go up and visit the Palace and Palace Gardens during your visit?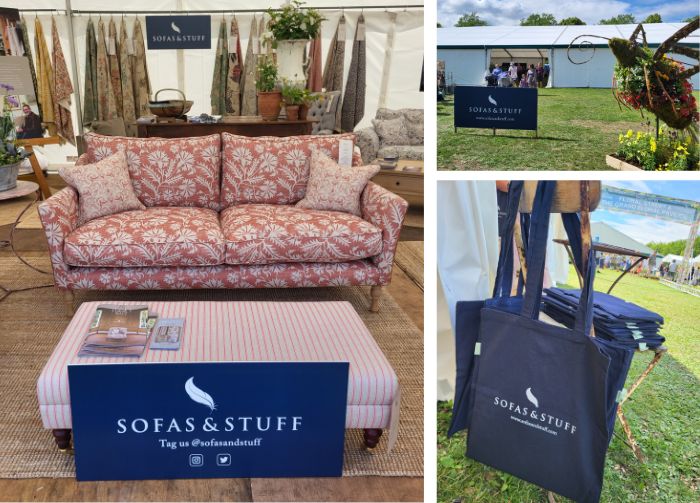 With thanks for our Headline Sponsor
We were delighted to welcome Sofas & Stuff as Headline Sponsors of the Blenheim Palace Flower Show 2023. They brought a beautiful range of sofas and chairs to display at the show and offered customers a very special show offer - 15% off and FREE delivery!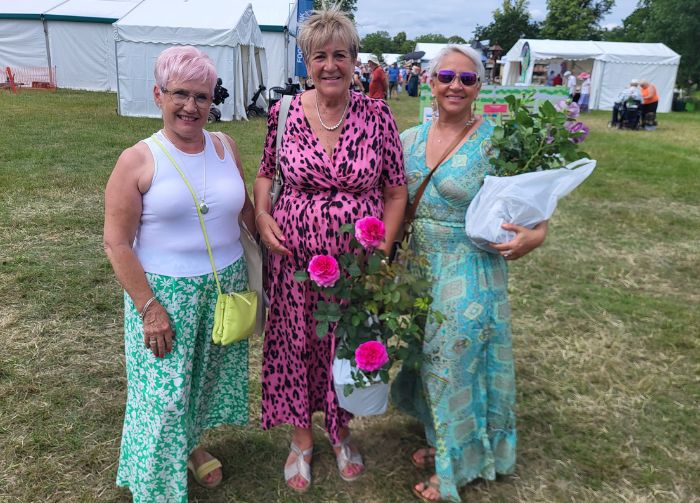 Customers
It made our whole weekend to see so many of you leaving with arms (and even trollies) full of bargains! We hope you all enjoyed your time with us and we'll see you again for our 2024 show!