Blenheim Palace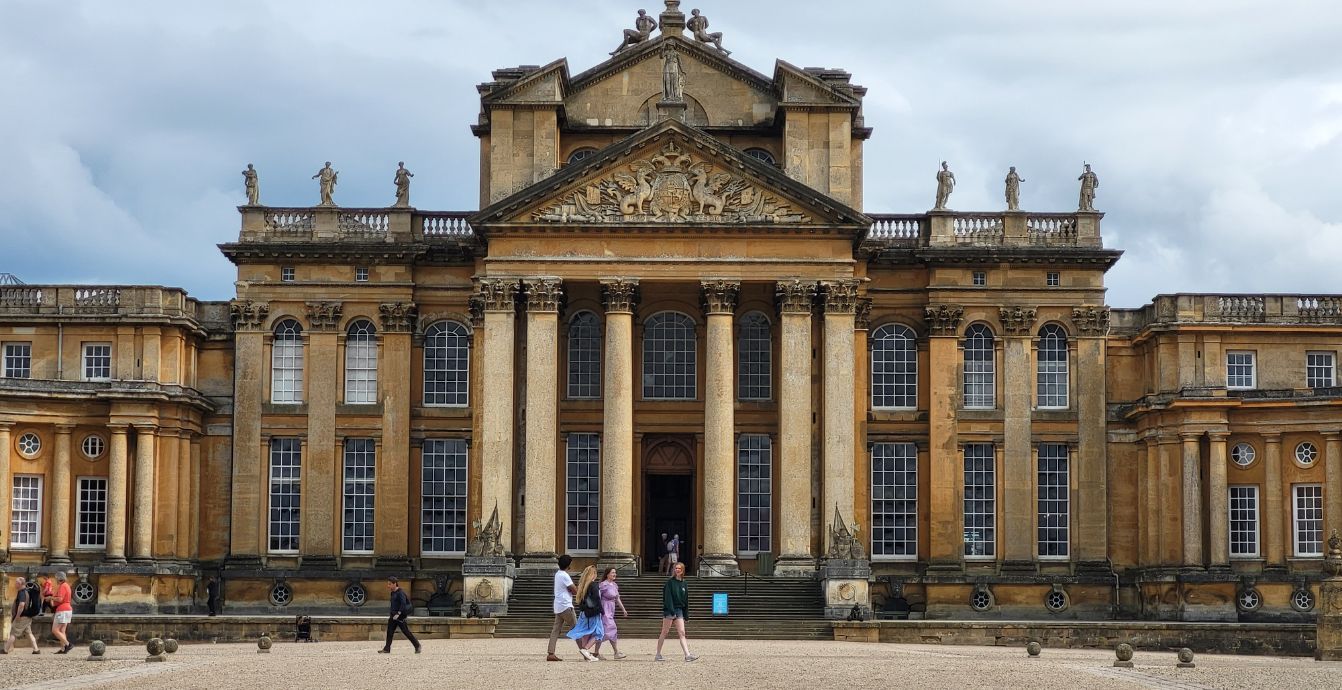 A brief history…
Home to the 12th Duke and Duchess of Marlborough, Blenheim Palace is the birthplace of Sir Winston Churchill and a World Heritage Site.
Blenheim Palace was a gift from Queen Anne and a grateful nation to John Churchill, 1st Duke of Marlborough following his famous victory at the Battle of Blenheim in 1704. Visit the gilded State Rooms, which house one of the finest collections in Europe, and the fascinating visitor experience, 'Blenheim Palace: The Untold Story'. The Churchill Exhibition includes the room where Sir Winston Churchill was born 1874.
Situated in Woodstock, just 8 miles from Oxford, Blenheim Palace is surrounded by over 2,000 acres of 'Capability' Brown landscaped parkland, the great lake, and beautiful formal gardens, offering an unforgettable day out for all.
Within the Palace, you can see the State Rooms filled with examples of superb craftsmanship and treasures collected over the last 300 years.
The beauty and tranquility of `Capability' Brown's landscaped parkland, created in the 1760's and the Formal Gardens, created more recently, are unrivalled anywhere in Britain.
The Pleasure Gardens welcome young visitors and families and has special activities throughout the season. With delicious food and beautiful gifts available, Blenheim Palace is Britain's Greatest Palace.
Blenheim Palace is a member of the Historic Houses Association, if you would like to know more about the HHA then please go to www.hha.org.uk.
Ticket Types from 23rd – 25th June 2023
Park & Gardens Ticket: Includes entry into the Blenheim Palace Flower Show as well as the beautiful grounds of Blenheim Palace. Click here for more information.
Palace, Park & Gardens Ticket: Includes entry into all of the above, plus admission into Blenheim Palace.