SHOW NEWS
2023 Tickets on sale NOW!
20/12/22

The Blenheim Palace Flower Show is returning for its 10th Anniversary Year in 2023 – and Early Bird discounted tickets are NOW AVAILABLE!
The Blenheim Palace Flower Show returns to Blenheim Palace from 23rd – 25th June 2023. Tickets will make a fabulous Christmas Present and you can book your tickets TODAY, from the comfort of your own home by clicking here and following the links to Blenheim Palace's secure ticket booking system.
SAVE 10% ON TICKETS WITH CODE 'FLOWER10'
Discount available for a limited time only. Booking T&Cs apply.
We'll be revealing more about our 2023 show in the coming weeks but we wanted you to be the first to know that tickets for the Blenheim Palace Flower Show 2023 are on sale today (and you can save money by booking online early with our Early Bird offer).
We hope you are able to join us. Early Bird tickets include entry into the show plus all of the parks and gardens at Blenheim Palace. You can also upgrade your ticket to gain entry into Blenheim Palace too.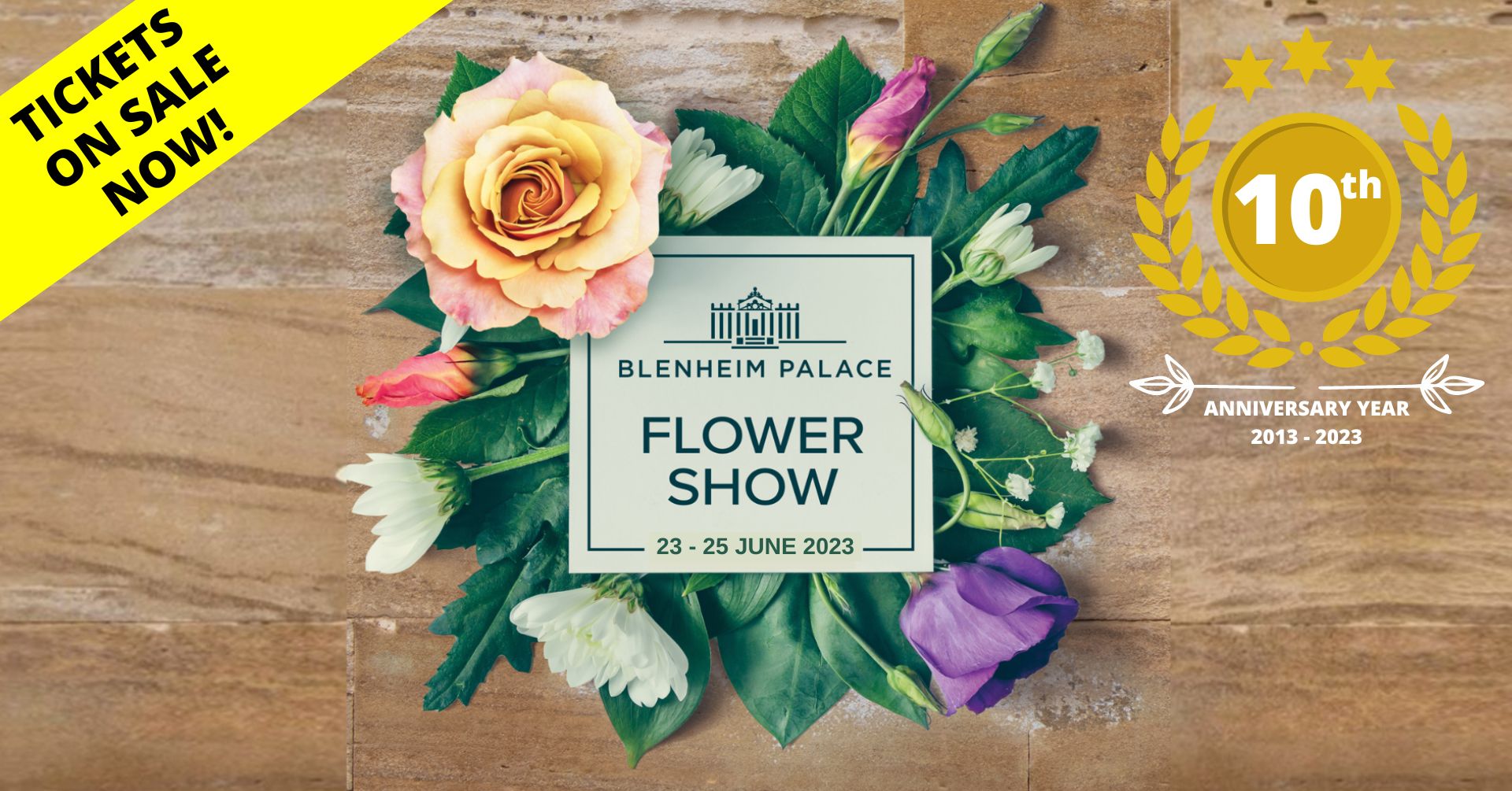 BACK TO NEWS