Best Bits 2022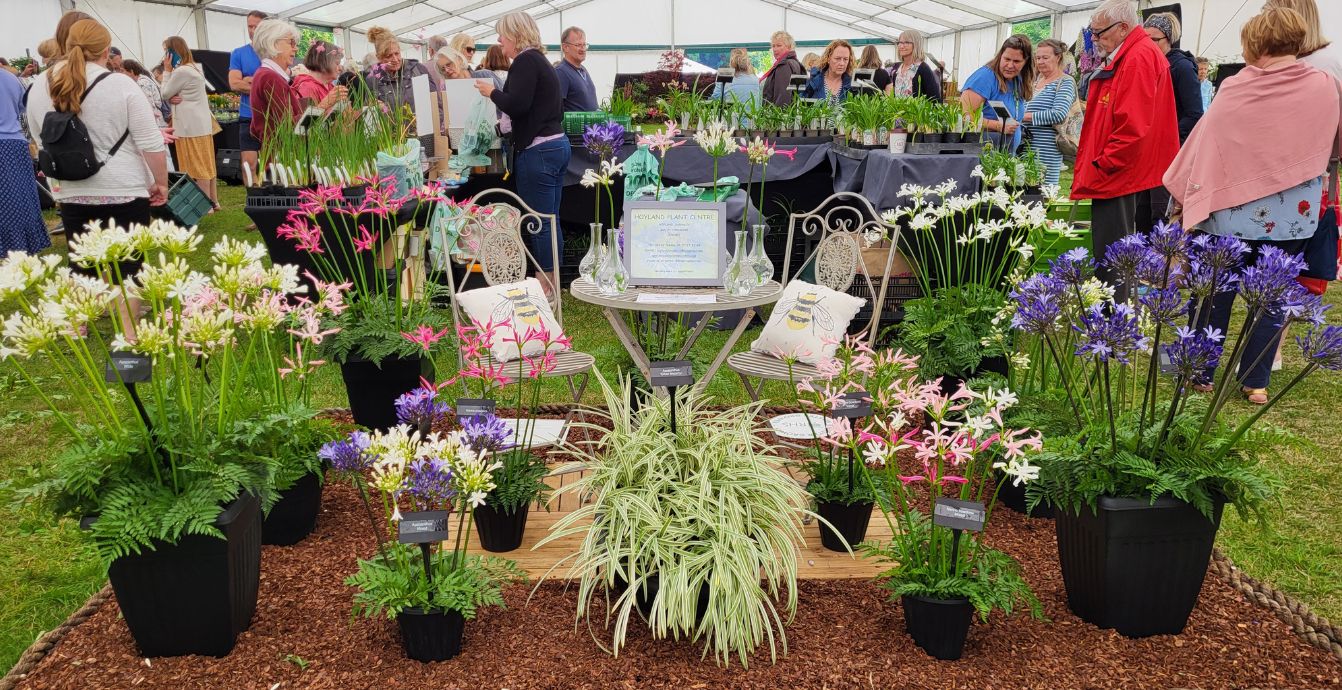 Wow! We had such an amazing show in 2022 and would like to say a big thank you to everyone who joined us – exhibitors, sponsors, florists, caterers, designers, the incredible staff at Blenheim Palace and of course all of our wonderful visitors for coming out to see us.
We've put together a collection of our favourite moments from our 2022 show below…
For a full list of our 2022 exhibitors, please click here.
Don't forget, the Blenheim Palace Flower Show will be returning on Friday 23rd, Saturday 24th and Sunday 25th June 2023.
We look forward to welcoming you back to the show for our tenth year in the stunning grounds of Blenheim Palace.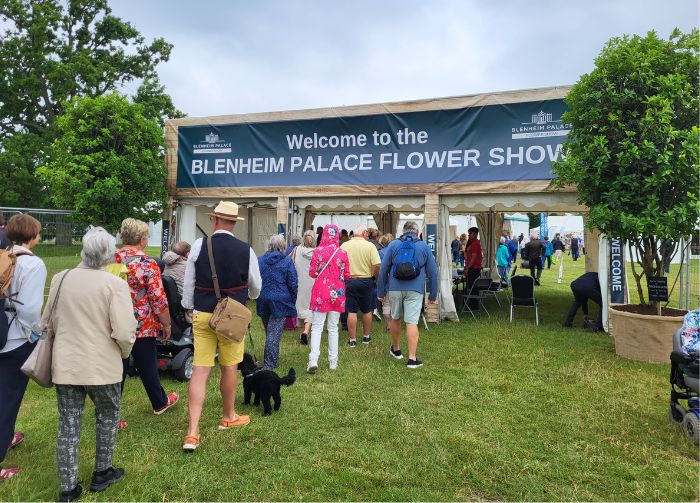 Welcome to the Show!
It was wonderful to see so many of you join us for our Grand Opening on Friday 24th June 2022. What did you think of our new entrance? The trees were donated by Nicholsons, who also had a beautiful stand in Floral Street.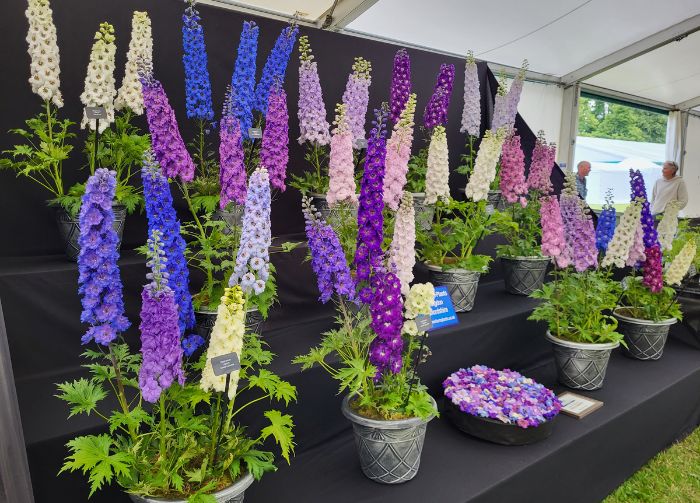 Grand Floral Pavilion
Our 12,000 ft Grand Floral Pavilion was packed with amazing plantsmen and displays this year and the standard has definitely been set for our 2023 show.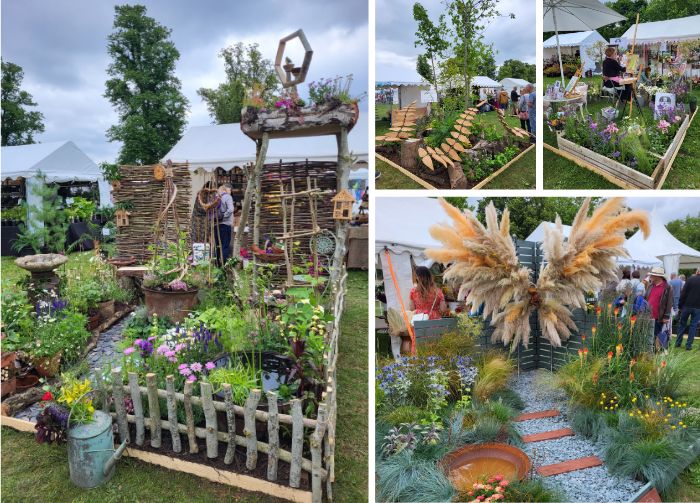 Floral Street
We were absolutely blown away by the talent in this year's Floral Street - weren't the displays stunning? In fact Natural Pampering who created the top left display were awarded this year's Best in Show! Congratulations Natural Pampering 👏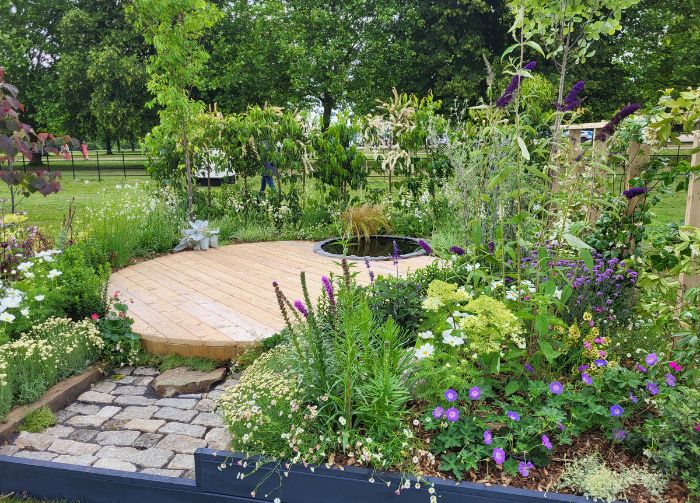 Show Garden
This year's beautiful Show Garden was designed with night pollinators in mind, with an emphasis on plants, wild and cultivated, to support nocturnal pollinating activity. Designed by: Hayley Poole - 'The Head Gardener's Wife'. Horted of the Horticulture Group Ltd.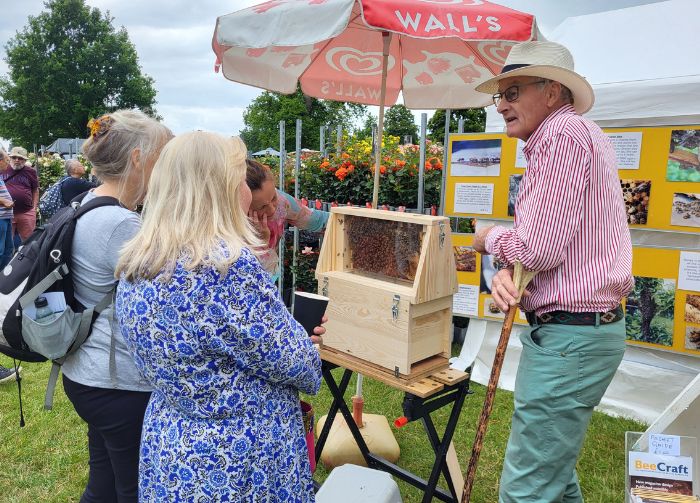 Beekeeper Demonstrations
There was a real buzzzz about this year's Blenheim Palace Flower Show 🐝. That's because the Oxfordshire Beekeepers Association gave live demonstrations and answered visitors questions throughout the three day event.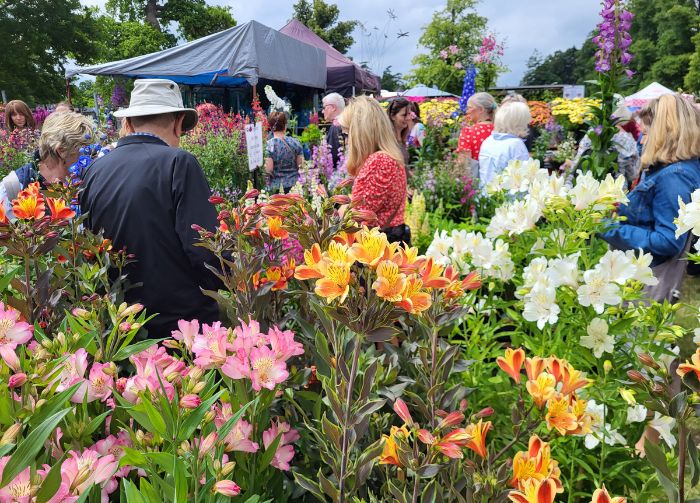 Outdoor Plant Village
It wouldn't be a flower show without the key ingredient - flowers! And we had an amazing range of plants, bulbs and garden accessories on sale at our 2022 show.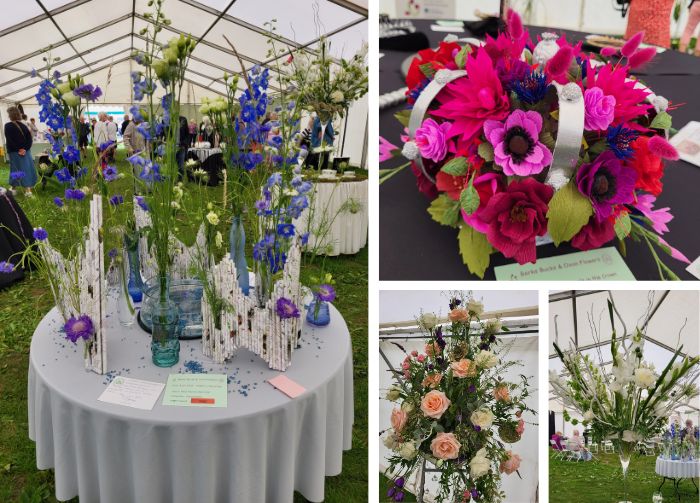 Floral Art Competitions
How incredible were the NAFAS Floral Art displays this year? To celebrate the Queen's Platinum Jubilee, the theme for the 2022 NAFAS Floral Art Competition was Jewels in the Crown. And the designs certainly were fit for a Queen!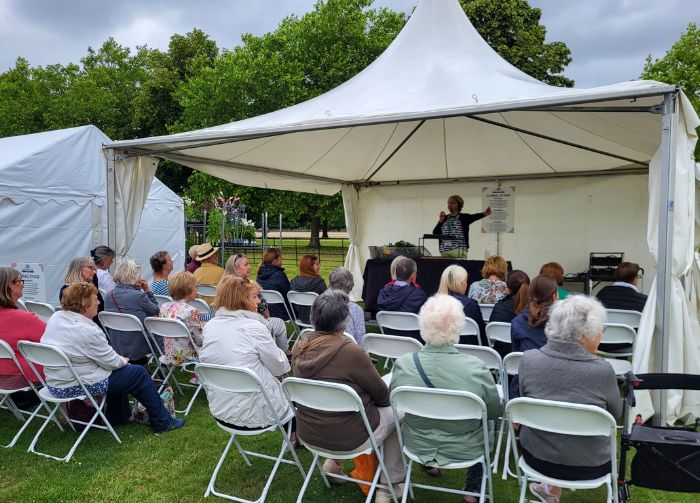 Gardening Talks
With lots of gardening talks running across the three day show, there were plenty of opportunities to pick up some top tips and advice at the Floral Stage and the Potting Shed Area. Which talk did you listen to?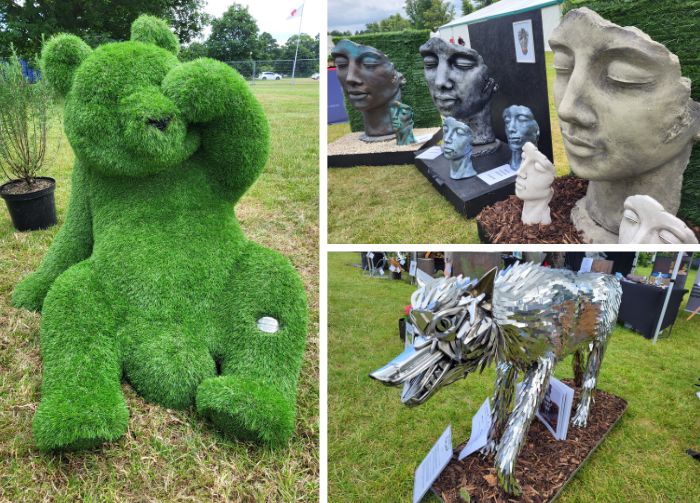 Garden Feature Pieces
There were some INCREDIBLE outside stands at our 2022 show selling inspirational and creative feature pieces for your garden (with some taking an imaginative spin on their stand displays). The above pictures were taken of our exhibitors easigrass, MHIS Ltd and Birchills Sculptures.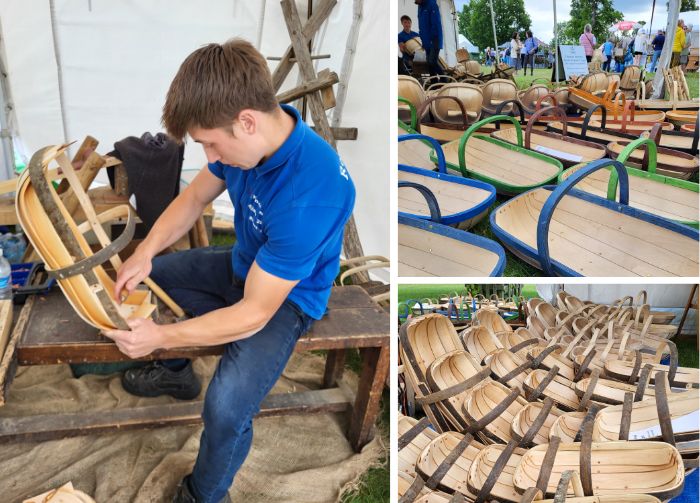 Trug Making Demonstrations
Did you see the team from the Thomas Smith Trug Shop? They were demonstrating how to make Trugs througout the three day show - and you could purchase the handmade Trugs right here at the show too!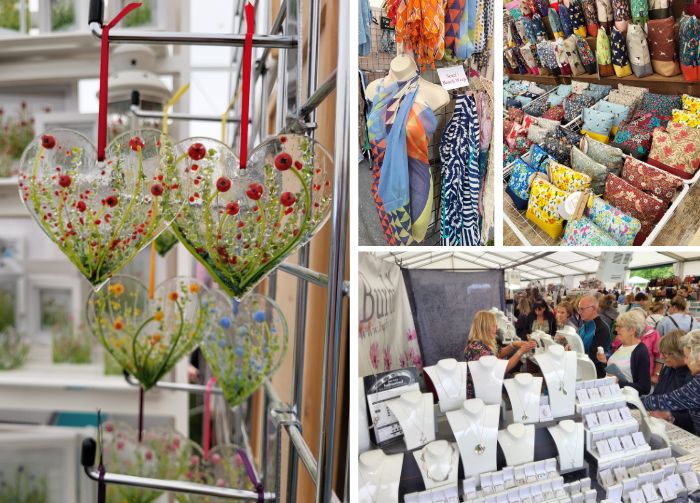 Home & Country Living Pavilion
There was such a variety of products inside our Home & Country Living Pavilion and it was great to see how popular it was with our visitors.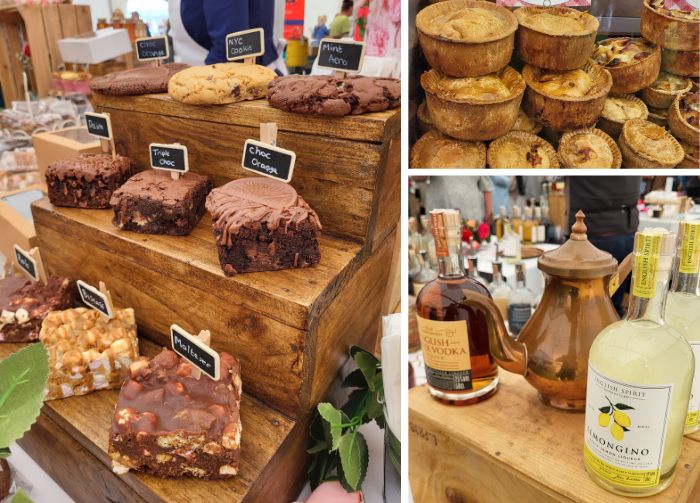 Fine Food & Drink Pavilion
Did you take a look inside our Fine Food & Drink Pavilion? It was impossible not to be tempted to buy some of the tasty products our exhibitors were selling inside.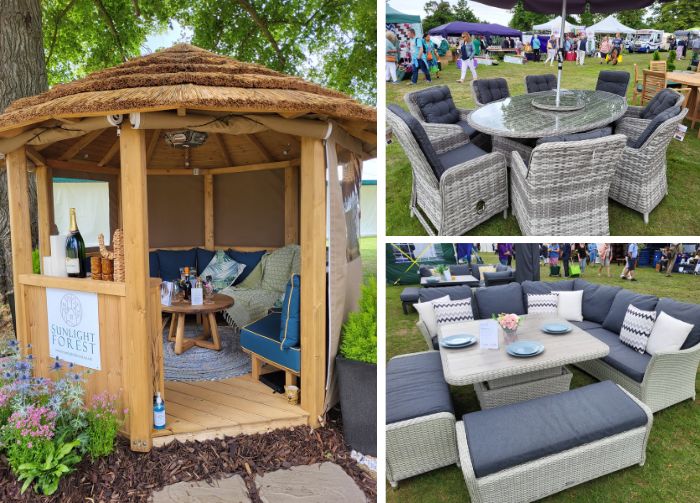 Garden Buildings & Furniture
How stunning were the Garden Buildings and furniture at the 2022 show? We had our eyes on quite a few pieces across the weekend.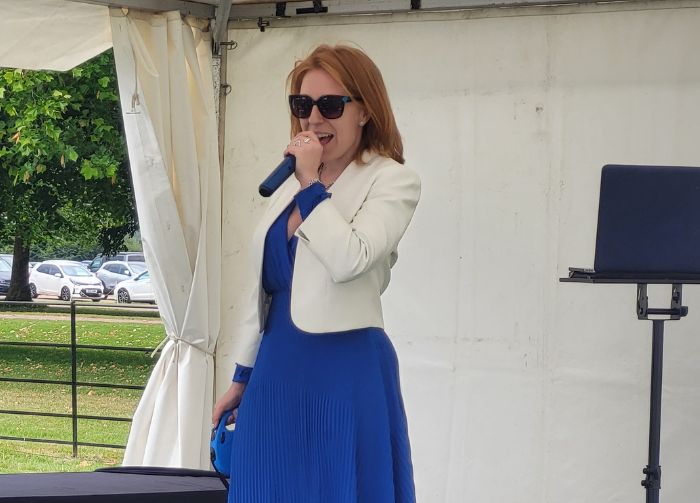 Live Music
Over on the Floral Stage you could take a seat and enjoy live music from songstress Hollie-Blue. Bringing classics and popular songs to life at the event, Hollie had lots of our visitors singing along and having a little dance at the show.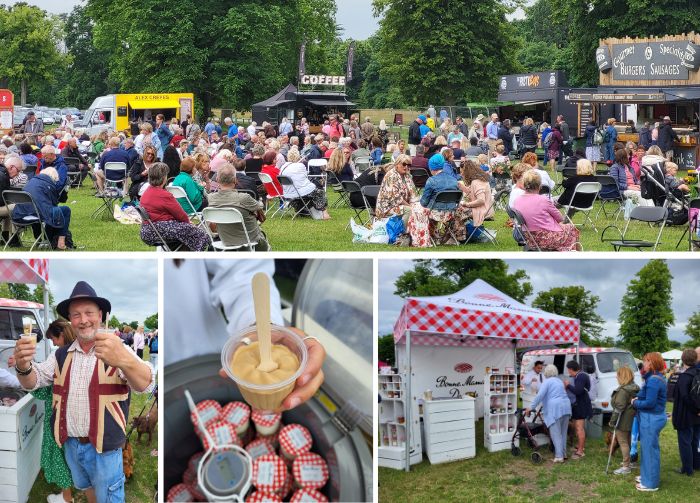 Food & Refreshments
There was plenty of food and refreshments on offer at this year's event including bars serving hot, cold and alocholic beverages and some free food samples given out from our exhibitors too - were you lucky enough to try some?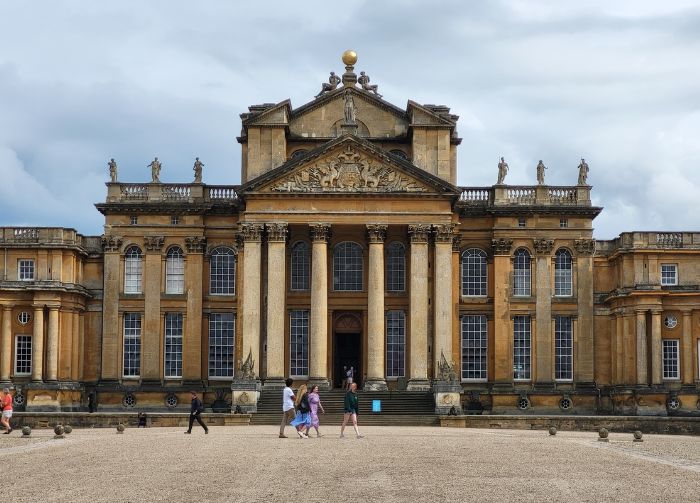 Blenheim Palace
One of our biggest highlights was having Blenheim Palace as the backdrop to the show. Did you go up and visit the Palace and Palace Gardens during your visit?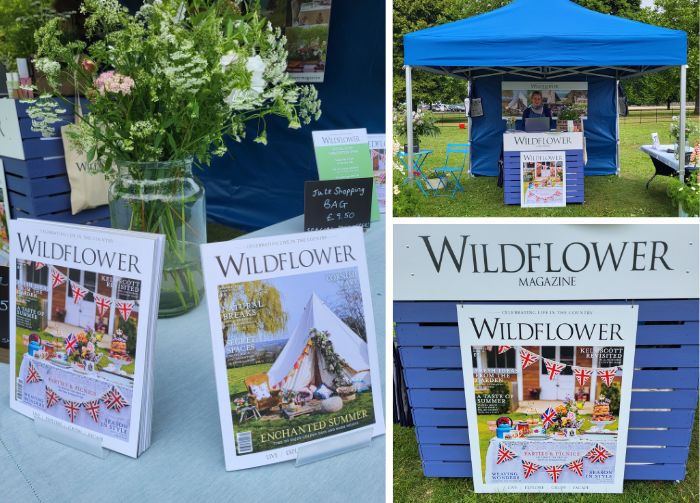 With thanks to our Media Partner
We were delighted to welcome Wildflower Magazine as the official Media Partner to our 2022 event. The Magazine is a unique, independent lifestyle publication and the team were running a range of show offers including 20% off an annual subscription and their summer 2022 issue.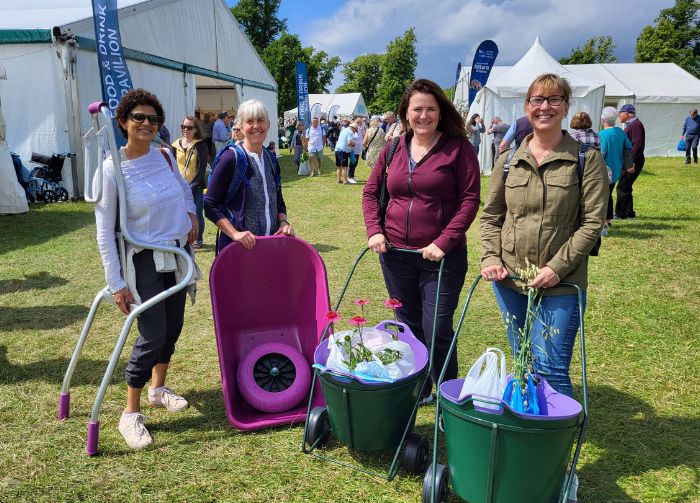 Customers
It made our whole weekend to see so many of you leaving with arms (and even trollies) full of bargains! We hope you all enjoyed your time with us and we'll see you again for our 2023 show!